Areola Tattooing by the Experts
with 35+ years of experience
Enhance, Reshape & Create
Areola Tattooing Dubai – We safely and expertly apply pigment to the areola to define the shape and look or add pigment to achieve a 3D realistic areola after surgery. Candice Watson performs all areola tattooing procedures, has 35+ years of experience and is seen as a true expert in micropigmentation.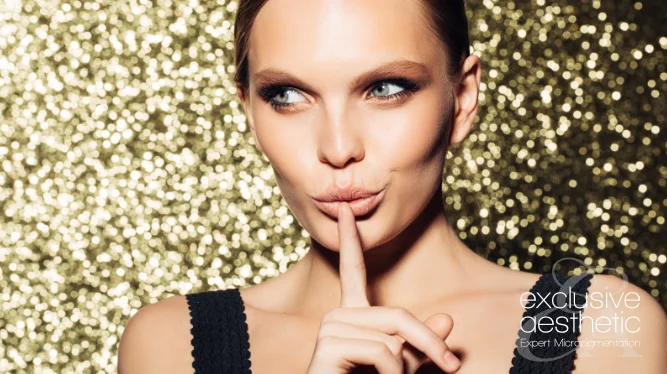 Contact us today to discuss your tattoo removal using the contact form, or ask Candice Watson a question using the WhatsApp button (we hope to reply within 48 hours).
Areola Tattooing
We create a natural-looking areola after surgery
Areola Tattooing uses micropigmentation to implant pigments to create an areola after breast surgery. We can also minimise the appearance of scars or restore an areola to a more natural-looking shape and colour. Areola Tattooing improves the look of the areola for patients who have undergone breast surgery to help increase self-esteem. Areola tattooing is an advanced medical area requiring advanced education, training and experience to perform treatments correctly.
How Micropigmentation and Areola Re-pigmentation (Tattooing) can help
Breast Surgery is a massive issue for anyone, especially after cancer. This is more so mainly for a woman since a woman's self-image can depend on the appearance of her breasts. A missing areola can be psychologically devastating, can feel "incomplete", or areola scarring can cause emotional distress.
Areola tattooing provides the "finishing final touch" after breast surgery. Patients feel the areola tattooing process helps them look complete during the last part of their recovery and feel "whole" and "normal" again. After undergoing a mastectomy, you can survive breast cancer and regain your shape with breast reconstruction.
Areola Nipple Simulation
Areola Nipple Simulation is for patients undergoing breast reconstruction after a mastectomy or lumpectomy.
We use advanced cosmetic tattooing techniques with several bespoke colour pigments to create the appearance of an areola. For a unilateral mastectomy patient, this process helps the reconstructed breast to match the natural breast. For patients with bilateral breast reconstruction, both areolae are created and applied. Areola complex simulation is achieved with or without a nipple button created by a surgeon.
Areola Size or Colour Adjustment
Many breast operations require one or more incisions at or around the edge of the areola, which may produce scarring. The most common periareolar scars are from breast augmentation or reduction surgeries. A scar's appearance can be softened, blended or reduced by tattooing the areola scar using corrective pigment camouflage techniques.
Areola Scar Camouflage
The colour of the areola can be darkened, balanced or enhanced with tattooing. This process helps women who have discoloured or lightened areola after breastfeeding or patients who have had areola graft surgery.
Patients with skin discolouration disorders (i.e. Vitiligo) can also benefit from areola tattooing. Also, individuals who have not had breast surgery but are self-conscious about their areola colour or size (too light or too small) may choose this procedure to adjust their appearance.
Waiting and preparing for your procedure
Performing Scar camouflage as soon as six months after surgery is safe, but you should first ask your physician. Once the physician gives the OK for areola tattooing, you can schedule a consultation with us to perform areola tattooing.
What to expect in your consultation
At your consultation, we will take you through a medical form to ensure you have no contra-indications to the treatment. We will then thoroughly discuss your needs and expectations of the procedure, along with applying pigment and what looks achievable.
Skin Patch Test
Once you agree to proceed with treatment, we will perform a colour patch test to 1. ensure we have chosen the correct blend of pigments to match your skin tone and 2. to see how the pigment implants in your skin. The skin patch test requires at least six weeks to settle underneath the skin surface before we can confirm the correct colour and proceed with the treatment sessions. Expect between 2 and 4 sessions per area to complete the treatment plan.
Aftercare
Aftercare must be followed for one week after each areola tattooing session. We will supply you with aftercare information and aftercare ointment after each procedure.
Areola tattooing requires no recovery time, but you must adhere to the aftercare instructions, mainly avoid water and heat treatments, and apply the aftercare ointment as advised.
What is Cosmetic and Medical Micropigmentation? 
Micropigmentation is the process of implanting pigments in the upper layers of skin (epidermis) with treatments lasting 2 to 3 years. We recommend a refresher session every 12 to 18 months to keep the pigment looking fresh.
Medical micropigmentation is adding pigment colour to the face, body, or anywhere that skin pigment is missing from injury or trauma, congenital anomaly, after a surgical procedure or as an alternative to surgery.
Cosmetic micropigmentation is several procedures to enhance and define facial features.
Aesthetic Micropigmentation is very different from regular micropigmentation. Our process involves implanting EU pharmaceutical medical grade hypo-allergenic pigments into the skin using a Class 2A classified machine that has over 20 different needle configurations. We do not insert pigment as deep as regular micropigmentation, as colour adjustment and repositioning may be required in the future.
Exclusive Aesthetic is the Micropigmentation Specialist in the Middle East, offering a complete range of Medical Micropigmentation treatments to the highest level.
We offer semi permanent makeup and medical micropigmentation to industry-leading standards. Exclusive Aesthetic was established by Candice Watson, who has 35+ years of experience specialising in medical micropigmentation and semi permanent makeup treatments.
Medical Micropigmentation treatments are available for men and women of any age. We make every effort to ensure our treatments are as comfortable as possible. We only use the best micropigmentation machines finely tuned to cause the minimum trauma to the skin. Less trauma means our treatments are as pain-free as possible. Coupled with the best needles and pigments available, we ensure we deliver industry-leading results.
Areola Tattooing With One of the Middle East's Leading Medical Micropigmentation Experts
Candice Watson is one of Dubai's most established and trusted medical micropigmentation experts, with a happy client list spanning the entire Middle East.
Candice Watson has over 35+ years of experience performing micropigmentation procedures to the highest industry standards.
Candice has won numerous awards for her medical micropigmentation treatments throughout her career and continues to be a world leader in all aspects of micropigmentation.
Qualifications
International Health and Beauty Certification
Dawn Cragg MBE Teaching and CPD Certification
John Hashy Masters Diploma
Finishing Touches Medical Micropigmentation Master Class
Moshe Allul Diploma for HFS Scalp Micropigmentation
LCN Germany SPMU Diploma
Tunde Mehn Advanced Skills Diploma
Licensed to Practice in Dubai Healthcare City
Fellowships & Memberships
SPCP (Society of Permanent Cosmetic Professionals)
IHBC (International Health and Beauty Council)
BABTAC (British Association of Beauty Therapists and Cosmetologists)
Fully licensed to train and practice
Licensed to perform treatments and offer training courses in Dubai, the UK and internationally.
UAE Business Award Winner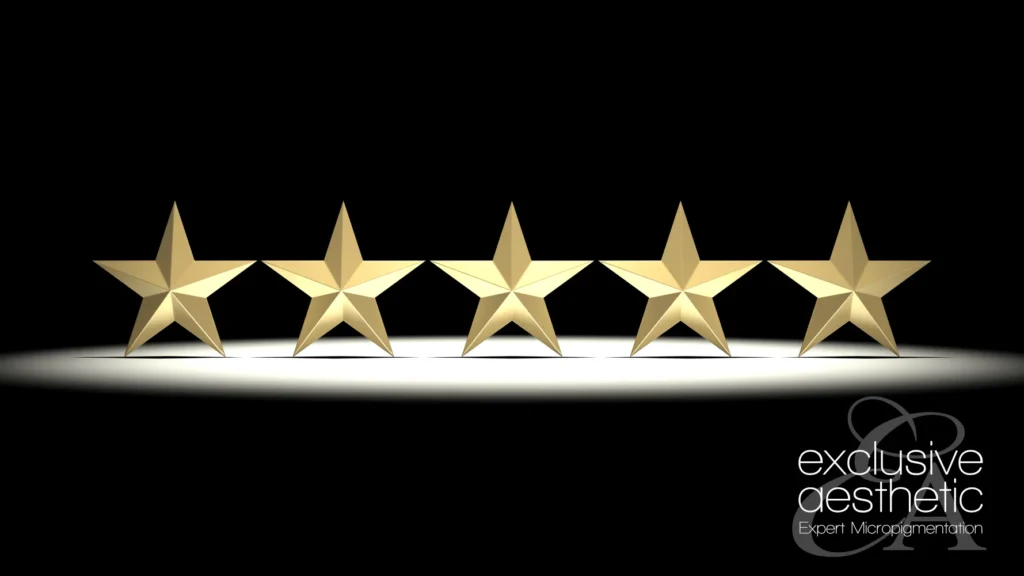 We proudly announce Exclusive Aesthetic are UAE Business Award winners for two consecutive years.
Our UAE awards include Best Specialist, Best Trainers and Best Scalp.
What Our Clients Say
Candice was able to create an entirely new areola using pigment. The results are very natural, and it's tough to tell that it's not real.
Susan, Dubai
I approached Candice to add pigment to my areola to define the shape more. The results are very natural-looking, and I'm delighted with the results.
Mandy, Abu Dhabi
Information
Treatment Appointments
Dubai appointments are available Saturday to Wednesday, 9 am to 6 pm C37, Healthcare City, Dubai, United Arab Emirates.
Treatment Licensing
All Dubai procedures are performed under the DHA licence at C37, Healthcare City, Dubai, United Arab Emirates, and conform to the highest medical standards.
Looking for a training course?
Candice now offers several micropigmentation training courses in Dubai, including Semi Permanent Makeup, Advanced Eyebrow and Lip techniques, Medical Micropigmentation and Hair & Scalp Micropigmentation. See our range of micropigmentation training courses HERE.
Our sister company, Exclusive Aesthetics Technical and Occupational Skills Training, provides training at various locations in Dubai and around the Middle East.
Links To Our Services